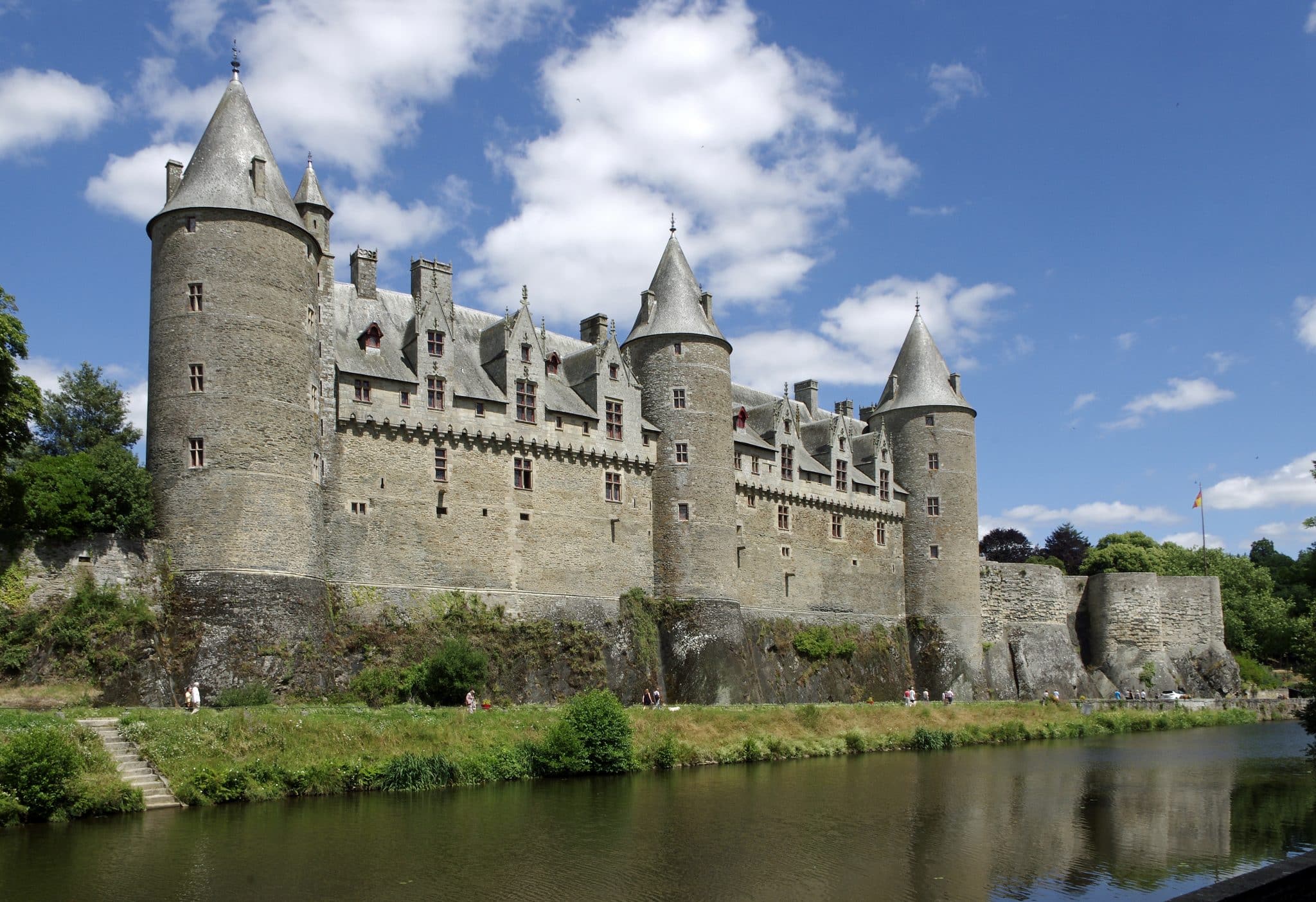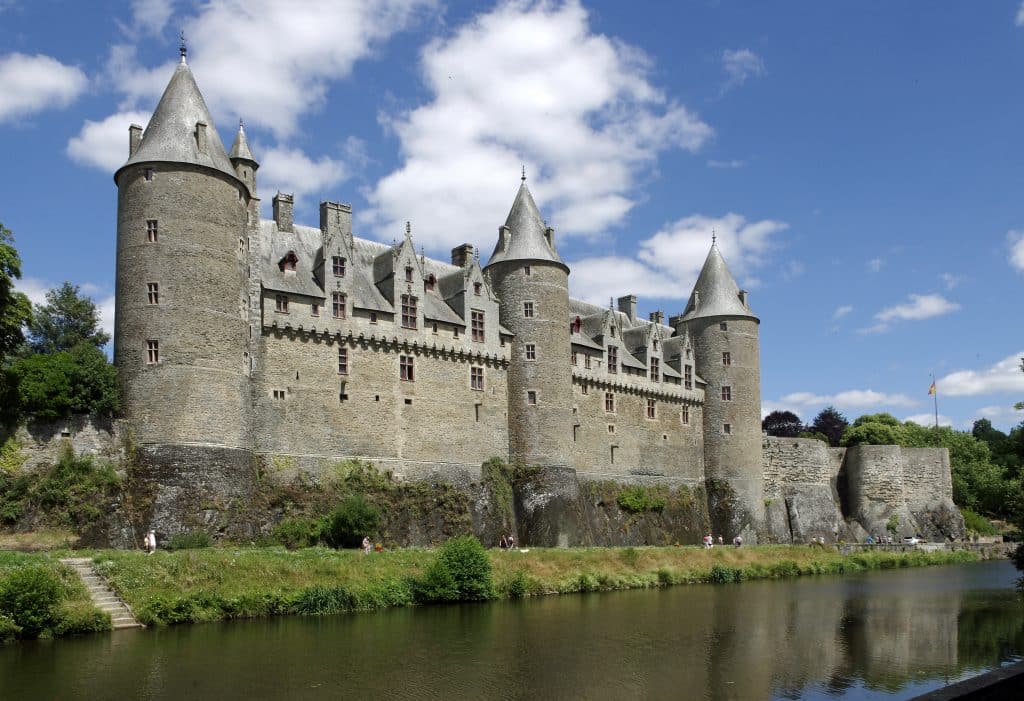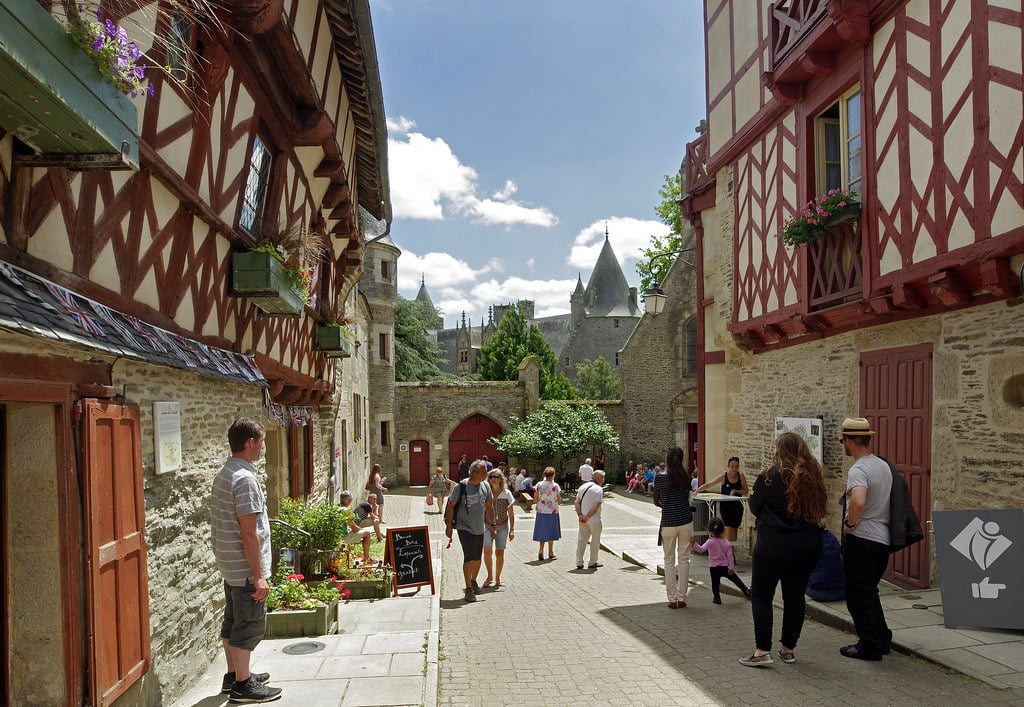 Camping Josselin
Stay at the "Lac au Duc" campsite near Josselin
Would you like to go on vacation in Brittany, land of myths and legends? With children, visiting a castle and telling stories of knights, miracles and enchanted forest? Opt for a camping stay near Josselin, a small town of character in the Morbihan!
The camping du Lac located in Taupon on the shores of Lac au Duc welcomes you in the middle of nature in a peaceful and serene setting. You will spend unforgettable moments with your family, as much for the quality of our structure, as for the numerous activities and visits to do in Josselin.
What to do in Josselin near our campsite ?
The castle of Josselin
Situated on the banks of the river Oust, the town of Josselin is dominated by its majestic castle, a medieval fortress that has been modified several times over the years.
On the river side, its 3 round towers that are reflected in the waterway are impressive. They testify to its feudal origins. On the garden side, its flamboyant gothic style facade, modified in the Renaissance period, is amazing. A rare fact, this sumptuous monument has been owned by the Rohan family for over 1000 years! A visit is necessary. The entrance ticket to the castle includes access to the first floor, the gardens and the Doll and Toy Museum, so you can end the day with your children more than happy!
Family activities in Josselin
To discover this listed monument from another angle, here are two activities to share with your children:
A canoe or electric boat trip on the Nantes-Brest canal.
A walk. A pedestrian circuit proposes to you to discover all the heritage of this city of character in 3,6 km of walk.
As wonderful as the fortress is, don't forget to take a tour of the city and its remarkable medieval suburb. On the program:
The Sainte-Croix district and its half-timbered houses;
The basilica of Notre-Dame-du-Roncier, a Romanesque building that became a major place of pilgrimage in Brittany in the 9th century thanks to the presence of a miraculous statue of the Virgin Mary that is said to have given sight to a blind woman.
Staying in Josselin on a campsite

Camping car area Josselin and mobile home rental
The camping du Lac is located in Taupont, halfway between Josselin and the mythical forest of Broceliande. It will take you less than 15 minutes by car to reach the city of character and its castle from your holiday resort. The town of Ploërmel and all its services are less than 5 km away.

Camping du Lac in an exceptional setting
At our Lac au Duc campsite, the environment is peaceful, ideal for a stay with family or friends. Green, restful, rejuvenating, a vacation to relax while enjoying the many services and activities available in our 2 star campsite.
Located in the middle of nature and with a direct and secure access to the lake, our campsite encourages idleness with a fine sandy beach and possibilities of quiet nautical activities (pedal boat, electric boat). The more athletic will also find their account with sailing, kayaking or paddle. For fishing enthusiasts, you should also know that the Lac au Duc is one of the best fishing sites in France!
Many activities at the campground
There are many activities in the immediate vicinity of the campground: playgrounds, tennis, bike rental, direct access to the greenway to Saint-Malo, hiking, golf, etc. It's impossible for your children to be bored. To facilitate the daily life of parents, a catering service and a bread deposit are available, as well as a laundry room with washing machine and dryer.

Accommodation and camping car area
Choose your accommodation from our mobile home and chalet rentals, or set up camp on a large, shaded site. We welcome everyone to our lakeside estate. Tents, caravans, vans or motorhomes, you will find the site that suits you.
Hikers on a bike, vacationers without equipment looking for a nature vacation? Choose our unusual outdoor accommodation in the South Morbihan!